David Walker Miami Timelapse from BPTD Production
Nychos – Snake Bait Nychos painting a big dissected rat somewhere in Vienna, Austria Film ...
Fullcoloriginal Directed by Myo Sis : https://www.facebook.com/myosiseyes Graffiti Art ...
Shay Culligan is an Irish-born visual artist, residing living in Boston. He currently works in ...
GRAFF ME # LEBANON is a cultural exchange project between Europe and Lebanon, supported by the ...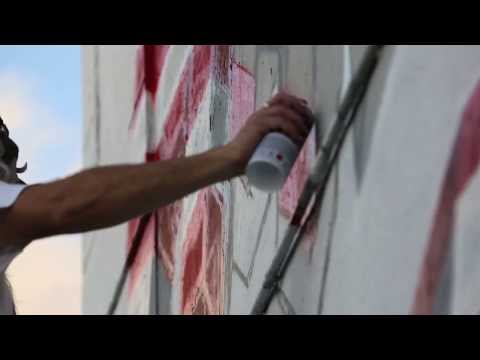 Brand Wade Mural With INSA – Miami Art Basel -13 LiNingSportsUSA To showcase the artistic ...
Welcome to our newly redesigned website! Enjoy the ride and don't forget to follow us on ...
Street artists are both rewarded and punished by different arms of the same government. ...
Urbanbugs – A Street Art Documentary (English Subtitles) from Aykut Alp Ersoy Urbanbugs ...
ironlakfilms Instagram: @sofles @selinamiles @drapl @fintan_magee @butchdaddy @ironlak ...